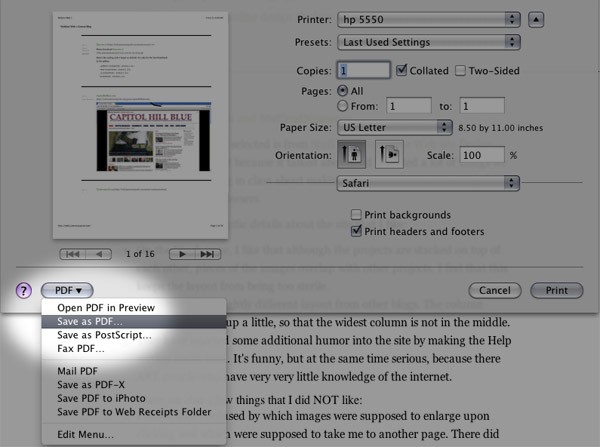 I made a new page template that outputs all the posts to the website in chronological order (instead of reverse chrono).
If you hit print and then Save as PDF (on the mac), you have an archive of all the posts (you could do this on a per-post basis too).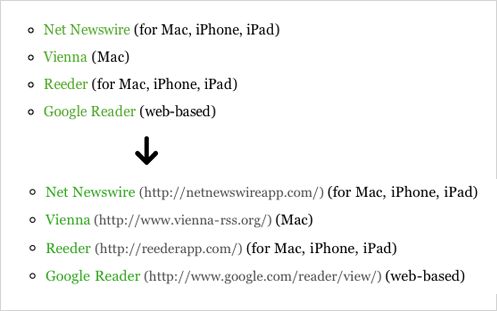 Printing to a printer or to PDF will pick up a print stylesheet I just added. It uses some techniques we can go over in class. For example, any links have their URLs printed out in parentheses after the link, so they are still maintained when looking at a printout.